Paul Dove became a professional artist in 2001. And this website features a selection of his original paintings and Limited Edition fine art giclee prints for sale.
New artworks will be added over time and Paul is also happy to discuss commissions.
It is hoped that you will find something of interest on the site and if you would like to discuss any aspect of the artwork featured, or commissioned art, please don't hesitate to contact Paul, either via our online enquiry form HERE traditional mail or by telephone.

"Victory at the Farm"
This painting depicts Jim Clark leading on the opening lap of the 1968 Australian G.P. at Warwick Farm.
He went on to win this race and later became the Tasman Champion that year.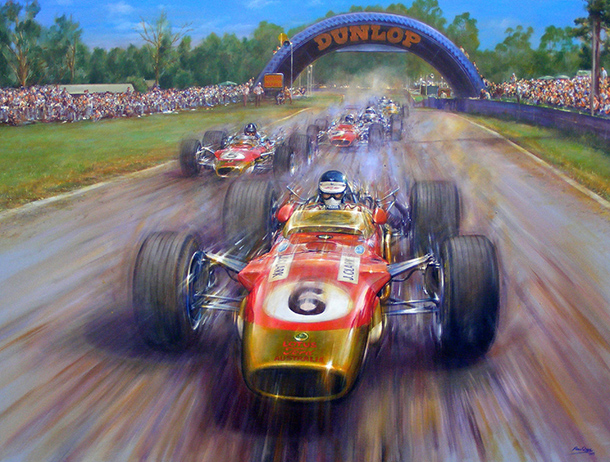 Copyright © 2019 Paul Dove Art All Rights Reserved.